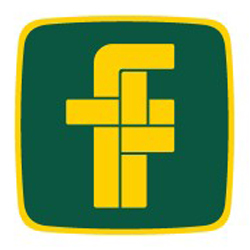 Equipment Operator
Longview, TX
Paid holidays, Paid vacation, 401K / Retirement plan, Disability Insurance, Vision Insurance, Dental Insurance, Life Insurance, Health Insurance
FTS International. ​Excellence at every level.
Just as we strive to deliver excellence in every aspect and stage of the well completions we perform for our customers, we strive to recruit the best talent available to work in every level of our business. As a member of our team, you'll have the opportunity to create, harness, and implement innovative technologies that are transforming the oil and gas industry.
We are offering a $500 SIGN-ON BONUS* and you'll earn competitive pay and benefits while building your career with one of the fastest-growing companies in the industry!
-Your new career is just a click away - apply now via Quick Apply or directly online to this great opportunity. You'll be redirected to both options. We look forward to hearing from you!
(*$250 paid upon hire, $250 after 90 days employment)
Position Summary: Must be technically competent, operationally efficient and experienced in the service delivery process. Must competently operate and properly maintain all assigned equipment. Carry out duties in a manner that is mindful of the environment and the communities while providing the client with flawless service quality and service free of incidents.
Educational and Other Requirements
High School Diploma or equivalent preferred, but not required.
CDL, Class A license or permit, including the hazmat and tanker endorsements.
The CDL testing must be completed within 90 days of hire date or training may be extended with a review by district or division manager.
Maintains Class A license with hazmat and tanker endorsements in good standing as required
Complete and abide by all Safety Training and other provided training.
Appropriate communication skills for coordination of the well service activities with crew members and supervisory staff.
Travel to job location as required.
Sensitive to confidential information.
Must work independently and as a member of team.
Mental and Physical Requirements
Able to read, speak and write English.
Ability to spot equipment into position, rig up all equipment necessary for the job in accordance with the company location safety standards.
Standing long hours during well services.
Frequent Bending/Stooping, twisting, multiple physical demands.
Gripping, reaching, hand dexterity, working with equipment.
Lifting up to 50 lbs on occasion.
Must be able to work under extreme or demanding conditions at times.
Must be able to work outside in all weather conditions.
Seeing/Hearing - able to see, hear and follow well service activities.
Climbing - able to go up, down and over equipment in a safe manner using good judgment and proper safety equipment as is required.
Wear Common Protective or Safety Equipment such as but not all inclusive Safety Shoes, Glasses, Gloves, Hearing Protection, and Hard Hats.
Position will consistently require a minimum of 40 hours per week with frequent overtime demands based on the workload requirements.
Position will require (24) twenty-four hours availability, with (7) seven day weeks when workload demands, with time off scheduled per current workload and other staff availability.
Dependability, reliability, fulfilling responsibilities, working independently and as a team.
Cooperation, maintaining friendly and responsible relationships with co workers.
Strong work ethics of integrity and honesty striving for excellence in all activities.
Conduct and behavior exemplifying company standards.
The above statements are intended to describe the general nature and level of work being performed by employees assigned to this classification. They are not to be construed as an exhaustive list of all responsibilities, duties, and skills required of personnel so classified. All personnel may be required to perform duties outside of their normal responsibilities from time to time, as needed.
78055308