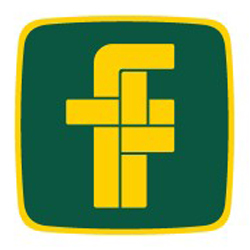 Mechanic
Hobbs, NM
Paid holidays, Paid vacation, 401K / Retirement plan, Disability Insurance, Vision Insurance, Dental Insurance, Life Insurance, Health Insurance
FTS International. ​Excellence at every level.
Just as we strive to deliver excellence in every aspect and stage of the well completions we perform for our customers, we strive to recruit the best talent available to work in every level of our business. As a member of our team, you'll have the opportunity to create, harness, and implement innovative technologies that are transforming the oil and gas industry.
We are offering a $500 SIGN ON BONUS* and you'll earn competitive pay and benefits while building your career with one of the fastest-growing companies in the industry!
-Your new career is just a click away - apply now via Quick Apply or directly online to this great opportunity. You'll be redirected to both options. We look forward to hearing from you!
(*$250 paid upon hire, $250 after 90 days employment)
Position Summary: Responsible for wiring of new/rebuilt pumps, control boxes, blenders, and blender data acquisition (DAQ). Conducts troubleshooting of new/rebuilt pumps, control boxes, blenders, and blender data acquisition (DAQ). Responsible for completion of cable building and technical communication vehicle (TCV) computer installation.
Educational and Other Requirements:

High school education or equivalent preferred.
Two-year technical degree, accredited apprenticeship program or the equivalent working experience is a plus.
Must possess the ability to work in a fast-paced environment.
Entry level knowledge of basic schematic reading, wiring procedures, soldering techniques, use of test equipment, and basic electronic troubleshooting theory preferred.
Valid driver's license required
Must work with upper level technician until proficient
Must possess ability to work independently and as a member of team
Frequent travel may be required.
Must be highly safety conscious.
Must be sensitive to confidential information.
Essential Duties and Responsibilities:

Performs entry level tasks such as troubleshooting pumps, blenders, TCVs, and cable building with constant supervision.
Troubleshoots and repairs electrical/electronic equipment including but not limited to programmable controls, power supplies, instrumentation, gages and test equipment.
Informs appropriate management and line mechanics of potential electrical/mechanical problems and inherent dangers involved.
Maintains company-required performance and maintenance records for identified equipment.
Performs preventive maintenance functions as directed with constant supervision.
Performs other related duties as required.


Mental and Physical Requirements:

Able to read, speak and write English.
Ability to use sophisticated computer software programs to achieve job functions.
Must be willing to work any shift and overtime as required.
Able to work under stressful conditions at times.
Performing physical activities that require considerable use of your arms and legs, such as climbing, lifting, balancing, walking, stooping, and handling of materials.
Good verbal and written communication skills.
The above statements are intended to describe the general nature and level of work being performed by employees assigned to this classification. They are not to be construed as an exhaustive list of all responsibilities, duties, and skills required of personnel so classified. All personnel may be required to perform duties outside of their normal responsibilities from time to time, as needed.
78055314