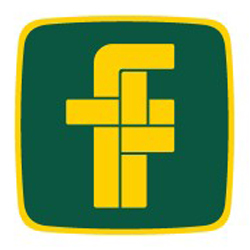 Mechanic
Pleasanton, TX
Paid holidays, Paid vacation, 401K / Retirement plan, Disability Insurance, Vision Insurance, Dental Insurance, Life Insurance, Health Insurance
FTS International. ​Excellence at every level.
Just as we strive to deliver excellence in every aspect and stage of the well completions we perform for our customers, we strive to recruit the best talent available to work in every level of our business. As a member of our team, you'll have the opportunity to create, harness, and implement innovative technologies that are transforming the oil and gas industry.
We are offering a $500 SIGN-ON BONUS* and you'll earn competitive pay and benefits while building your career with one of the fastest-growing companies in the industry!
-Your new career is just a click away - apply now via Quick Apply or directly online to this great opportunity. You'll be redirected to both options. We look forward to hearing from you!
(*$250 paid upon hire, $250 after 90 days employment)
Position Summary: The ability to perform routine repair and maintenance of vehicles and equipment under supervision as needed.
Educational and Other Requirements
High school education or equivalent preferred.
Minimum of six months work related skill, knowledge, and hands on experience or vocational training preferred.
Promotion eligibility to Mechanic II is based on work performance and skills.
Must possess the ability to work in a fast-paced environment.
Must be knowledgeable of safety practices and procedures.
Must possess ability to work independently and as a member of team.
Sensitive to confidential information.
Essential Duties and Responsibilities:
Diagnoses, rebuilds, and repairs vehicles and equipment with supervision as needed.
Performs inspections, preventive maintenance of vehicles and equipment, and minor component replacement as applicable.
Prepares and maintains records and reports accurately.
Performs other related duties as required.
Mental and Physical Requirements
Able to read, speak and write English.
Strong physical and mental health to maintain demanding workload.
Able to work under stressful conditions at times.
Climbing - able to go up and down stairs.
Using hands and arms in handling, installing, positioning, and moving materials, and manipulating things.
Able to wear common protective or safety equipment such as safety shoes, glasses, gloves, hearing protection, hard hats when needed, including welding safety equipment.
Position will consistently dictate 40 hours per week with occasional overtime demands based on the workload requirements.
Strong work ethics of integrity and honesty strives for excellence in all activities employing accompanying communication.
Observing, receiving, and otherwise obtaining information from all relevant sources.
Identifying information by categorizing, estimating, recognizing differences or similarities, and detecting changes in circumstances or events.
Analyzing information and evaluating results to choose the best solution and solve problems.
Resolving conflicts and other minor problems.
Dependable, reliable, fulfills responsibilities.
Ability to communicate effectively verbally and in writing.
Ability to repair equipment in a timely manner.
Frequent travel may be required.
Ability to work in a variety of weather conditions.
Work varying shifts, weekends, and holidays as needed.
Effectively handle lifting of various objects weighing up to 50 pounds.
The above statements are intended to describe the general nature and level of work being performed by employees assigned to this classification. They are not to be construed as an exhaustive list of all responsibilities, duties, and skills required of personnel so classified. All personnel may be required to perform duties outside of their normal responsibilities from time to time, as needed
78055316